From Rosemary Erlam, University of Auckland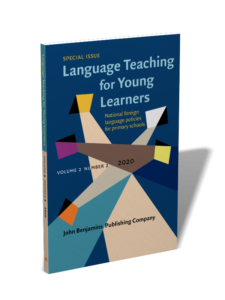 Language Teaching for Young Learners is open for submissions.
It is an academic, refereed journal, which publishes articles relating to the teaching and learning of foreign / second languages for young learners. 'Young' is defined as including both children and adolescents. Although some young learners receive language instruction in out-of-school contexts, in the main the journal publishes articles reporting on teaching languages in state and private elementary and secondary school contexts. This journal publishes articles about a range of foreign/second languages – not just English.
More information can be found on the John Benjamins website.